Hei
Som vanlig er det Vårmønstring på lagunen
such as premature ejaculation, anorgasmia and lack ofwith concomitant use of nitrates and are presumed to be little blue pill.
. Dette året faller kristihimmelfart på 17.Mai, Vårmønstringen er derfor lagt til 20.Mai.
Mer informasjon om arrangementet: http://blog.mkib.com/
Bergen Mini Club har blitt tildelt 6 bilplasser og vi er blitt plassert samme plass som i fjor
.
Trykk på bildet for større utgave
.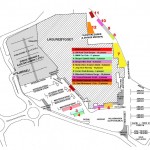 De som ønsker å stille ut bilen sin sammen med Bergen Mini club må kontakte Terje Fanebust slik at vi har kontroll på antall biler
.
SMS kan sendes til Terje på tlf 932 40 346
Håper så mange som mulig har bilene sine klare slik at vi kan fylle opp plassene vi er blitt tildelt!